MEDUSA, WHO ARE YOU?
Jellyfish Emergency Kit – Your personal bodyguard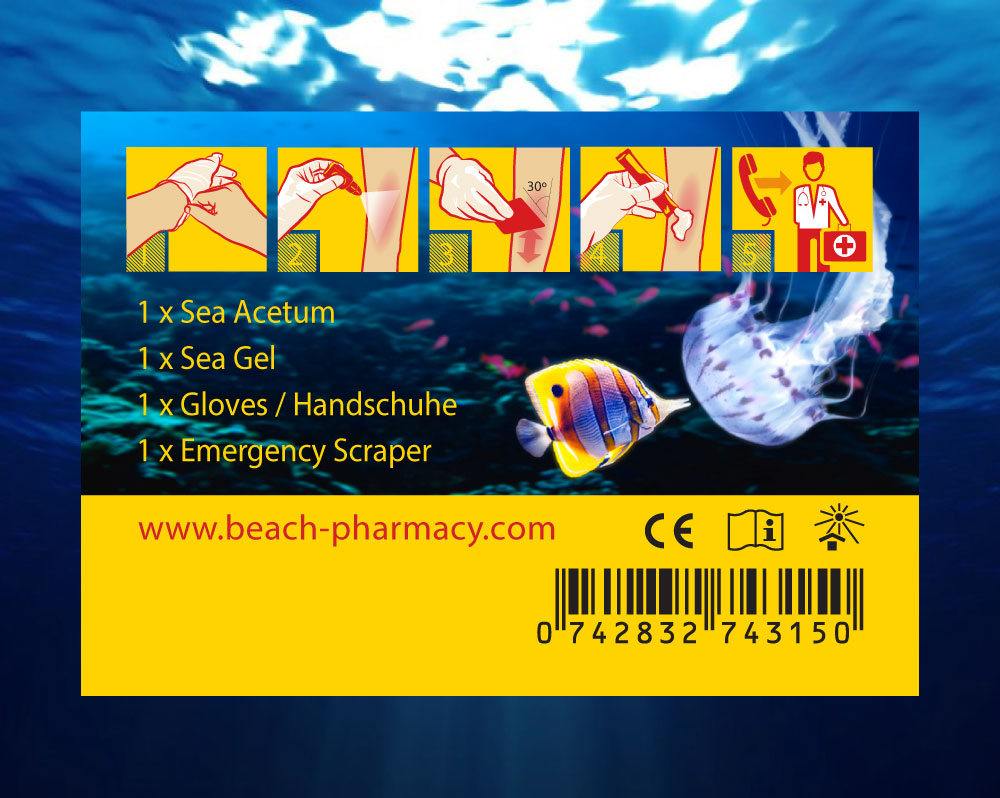 The jellyfish is a stage of life of the Cnidaria. Most Cnidaria are, in the generational change, either a sessile polype that produces free swimming jellyfish by means of asexal reproduction, or a jellyfish that procreates sexually and builds larvae that in turn settle as polyps.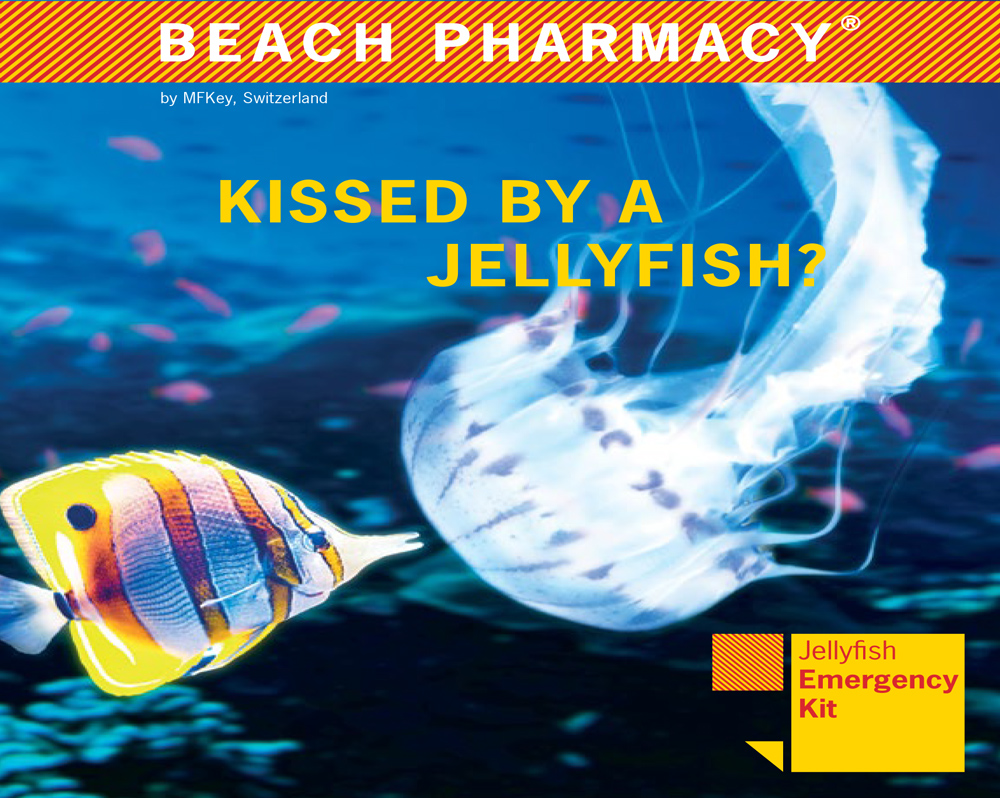 A jellyfish consists of 95 percent water.
Among the 5 classes – Anthozoa, Stauromedusae or Staurozoa, Cubozoa, Scyphozoa, Hydrozoa – up to 5000 species are known today.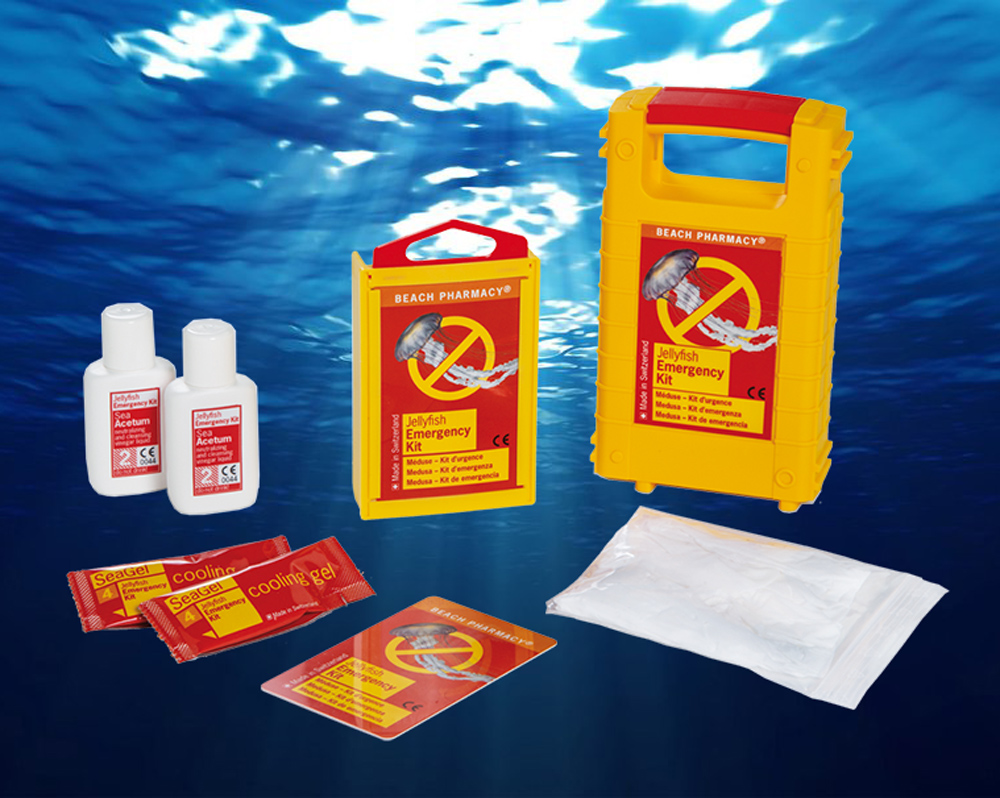 The smallest jellyfish has the size of a rice grain and the biggest a diameter of two meters. Jellyfish are predators and food competitors of fish. Natural enemies of the jellyfish are fish and turtles.